Give her the gift that will
Inspire, Nourish and Move her.
This comprehensive 12-week program is full of small steps that will make her life easier and more fun. She'll be happier, more energetic and way less stressed.
She'll receive daily advice and support created by experts who are passionate about helping her live a healthy, happy and fulfilled life.
Give her back the support she's given you. Give her the gift of Optimal Life Hacks!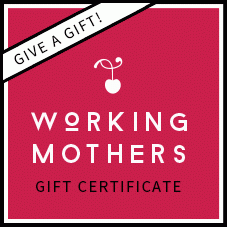 Here's what's included in your gift:
Access to the best tools, talks and resources designed for busy mothers like her
Skills to manage her time smarter so she can achieve more in less time
Secrets to easy, healthy daily nutrition (with fuss-free, delicious recipes!)
Movement plans to be fitter and stronger without having to find extra time to exercise
MP3 audios and mindfulness techniques to handle stress on the go
Inspiration to bring more humour and self-acceptance into her life
True stories from busy mothers on what works and what doesn't
Members-only site to ask questions and network with other Working Mothers
Unlimited access to all this anytime, anywhere on her smartphone, tablet or computer
Give the gift that keeps on giving!
Each week she will receive 5 life hacks focused on a specific theme to help her achieve sustainable, real-life outcomes. The program includes MP3 downloads, movement plans, worksheets, recipes, visual information sheets and much more.
After the 12 weeks she will complete the program feeling more resilient, inspired, happy and balanced – truly living her optimal life! And who doesn't deserve that?
It's a simple and powerful gift

Once your gift payment is processed securely through PayPal, our team will email you a personalised Gift Certificate within 24 hours. You can print or email this Gift Certificate ready to gift. It can then be redeemed at the Optimal Life Hacks online shop within a 3 month period.